Sawaddee July!
These last few months as a mom has been "the longest shortest time". The days and nights are long, but I cannot believe that he is 3 and half months old already! But as we solve one challenge, a new one shows up...I am beginning to realize that this is the way it will continue to be for a long time! Regardless, he's a joy and I've been really enjoying motherhood despite its challenges.


MY NEW LIFE AS A WORKING MOM
A few weeks ago I posted an Ask-Me-Anything video where I also introduced baby Kaan. He appeared in the beginning and the end of that video, but the real behind the scene truth is that I had to film the intro and outtro with baby first, then dad took him home, and I filmed the middle of the video without him. He's not one to sit still for an extended period of time! Nope, I do not have a mellow baby.


Then I tried filming my first cooking video... I left baby and some formula with my husband. Kaan had taken bottles many times before, but they had always been bottles of breastmilk. Being a newbie mom, I did not realize that some babies do not like formula, so I never "tested it out." And guess what, my baby does not like formula! I found this out when I got a panicked phone call from my husband in the middle of the shoot, and poor Kaan was very upset as he waited for me to rush back home to feed him the "real stuff".


Needless to say, that shoot did not go well, but we managed to finish ONE video, even though I had planned for 2. Oh well, baby steps!


And then there is the editing. Gone are the days where I sit at home peacefully and edit for hours on end. Now, after I wrestle with my baby to get him to go to sleep, I have a window of "free time" which, depending on my luck, could be anywhere from 20 minutes to 2 hours. During this time I rush around to get all the necessities of life done (like eating lunch and going to the bathroom), and then I might get some work done...and maybe brush my hair!


All this is to say that I'm still trying to figure out this "back to work" thing, but I'll continue to post what I manage to film in the mean time :)


P.S. For those of you who want to see baby pics, check out my Instagram!
Connect with Me on Social Media!
News & Updates
SOME THINGS TO KEEP YOU BUSY DURING MY LEAVE:
Pandan Coconut Cookies with Cashews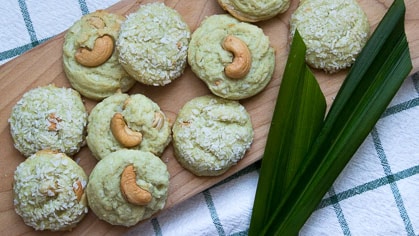 Becel asked me to add Thai flavours to their base cookie dough recipe. Immediately I thought "coconut" and "pandan leaves" which are 2 quintessential flavours of Thai desserts! #sponsored
Quick & Easy Congee with Meatballs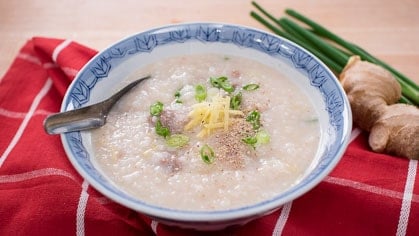 There are few dishes in Thailand that are considered specifically "breakfast food," and congee is one of them. Here's a very quick and easy way you can enjoy this ultra comforting hot breakfast at home!
Aunty Jenny's Braised Chicken Wings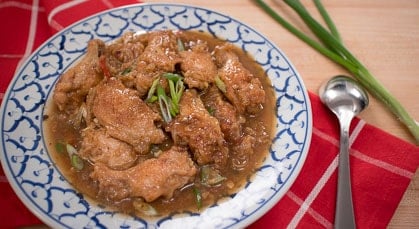 Aunty Jenny is my Chinese mother-in-law, and this is something she makes ALL the time. And we love it because it looks like a luxurious stew that took time and effort to make, yet it's really quick and easy.
KAFFIR LIME LEAVES: What You Need to Know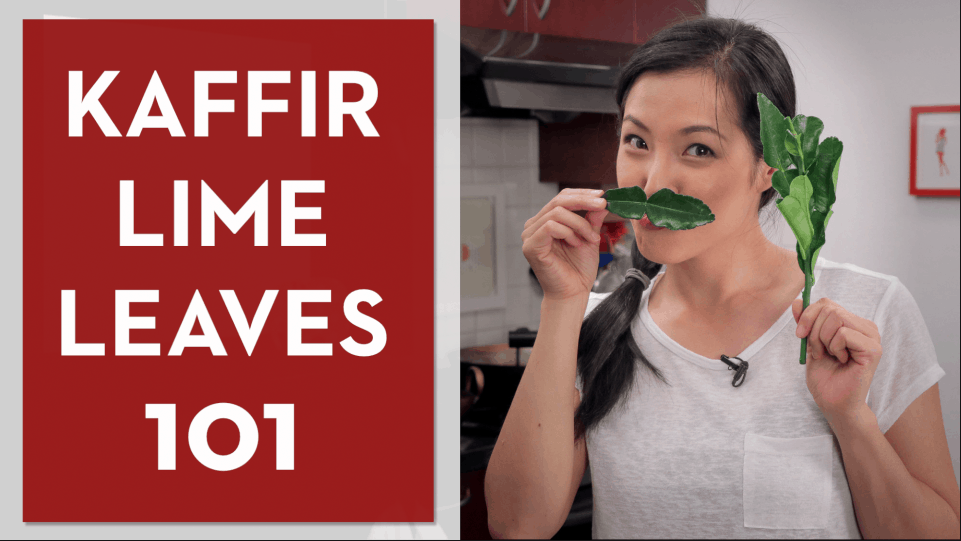 Kaffir lime leaves is one of the most important ingredients in Thai cuisine. In this video I talk about what it is, how to use, how to store, and how to substitute.
Meet Baby & Ask Me Anything!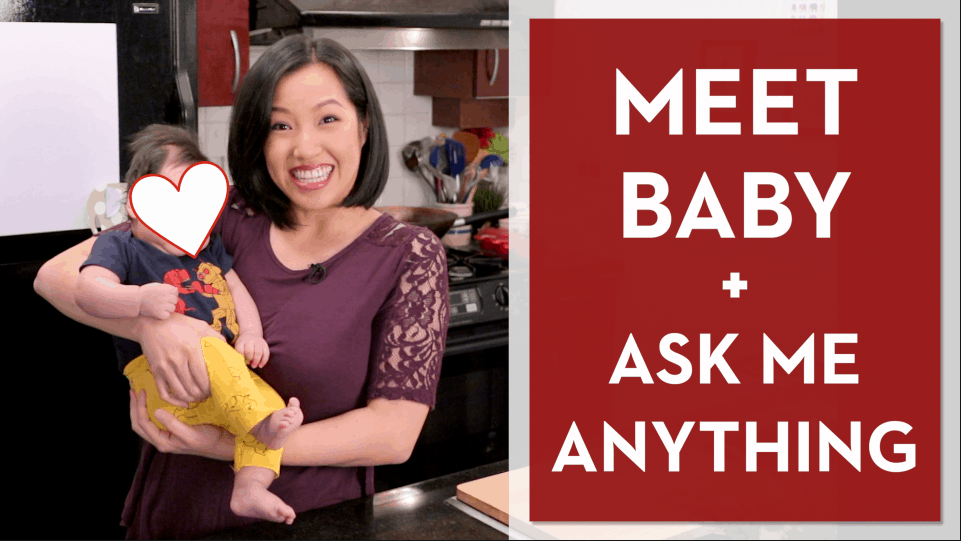 Come meet baby! I also answer viewer submitted questions about lots of things including baby, birth, life, and food! Watch the video.
Throwback: American Fried Rice
American Fried Rice ข้าวผัดอเมริกัน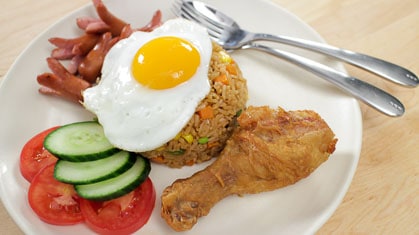 Since the 4th of July celebration is coming up, why not make this "Thai" recipe! This fried rice, though named "American", is a uniquely Thai experience. It contains ingredients that we associate with American food: ketchup, hot dogs, sunny-side-up egg, and fried chicken drumsticks (possibly through the association with KFC).