Connect with Me on Social Media!
2018 Housekeeping Updates
I want to also recap some new housekeeping things that happened this year in case you missed it.
Latest Hot Thai Kitchen Episodes
INGREDIENT CHALLENGE: EGGPLANT!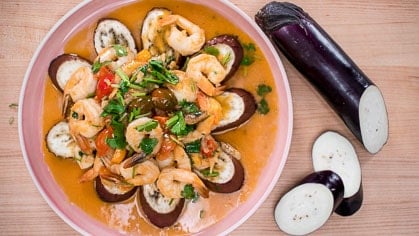 Eggplant + 5 additional ingredients + 20 minutes = A quick, delicious Thai dinner. What will I come up with? Watch me make this dish on camera for the first time on the new "Ingredient Challenge" episode!
Thai Banana Pancakes (Banana Roti)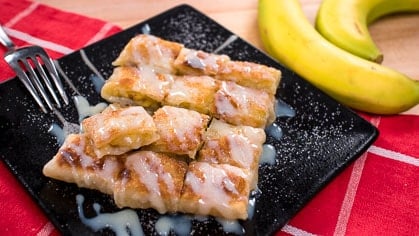 Thai roti is one of THE most popular snacks/desserts amongst visitors to Thailand! Nowadays vendors offer so many different filling options like bananas, nutella, apples, etc. Here's how you make the dough at home to recreate those memories!
Brussel Sprouts Thai-Style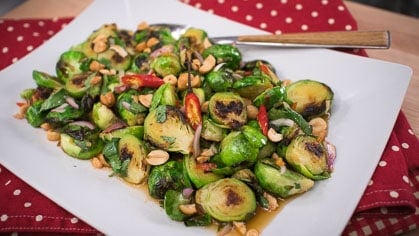 Add a little Thai flavour to your holiday table with this incredible veggie side dish recipe! Cooked stove-top (no oven required!) until perfectly al dente, then tossed with a spicy, garlicky, iconic Thai dressing!
BONUS EPISODE: Tips for Eating in France!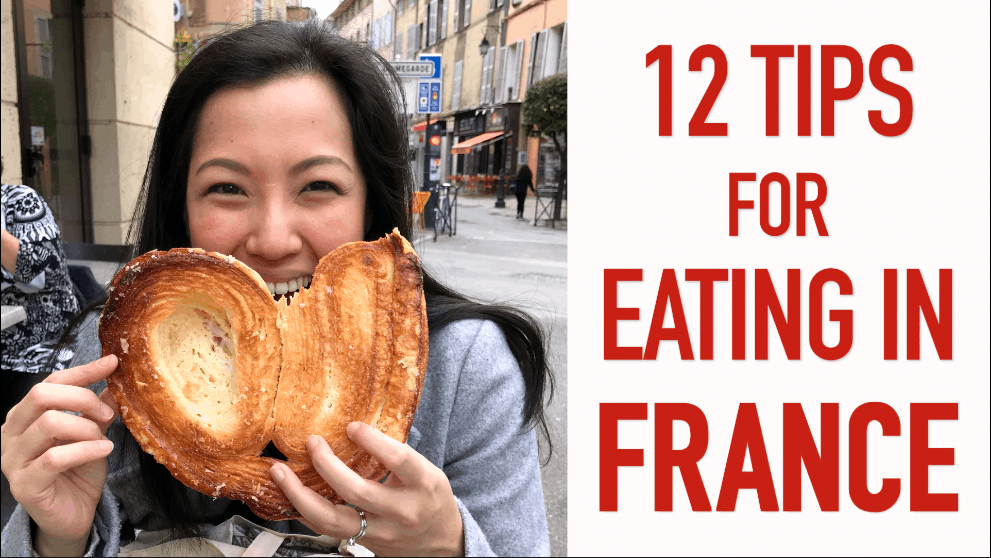 After my delicious trip to France, I compiled a list of tips for eating in this amazing culinary destination. Of course with some footage and photos to share as well.
Latest Pai's Kitchen Episode
My Best Chocolate Chip Cookies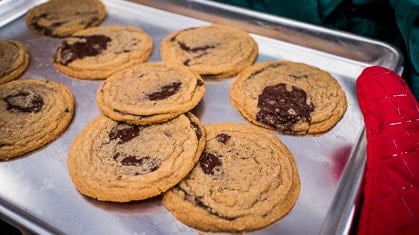 This is by far my favourite chocolate chip cookie recipe, and trust me, I've made MANY a chocolate chip cookies in my life. Crispy and chewy, just how I like them :)
Indonesian Mie Goreng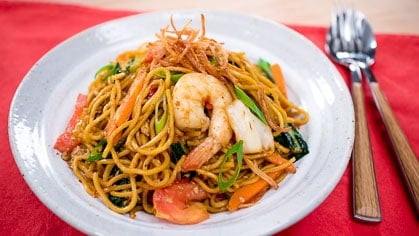 A classic indonesian dish that will please just about everyone in the family! Chewy egg noodles stir-fried in a sweet-salty sauce, with lot of crunchy veggies and juicy tomatoes. Easy, satisfying meal!
Throwback: Thai Cocktails for 2019 New Year Countdown!
Thai Iced Coffee Cocktail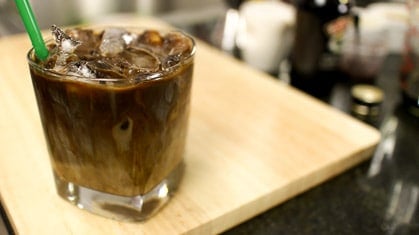 It's a drink and dessert rolled into one. If you like coffee and Bailey's, you are going to love this one with the extra darkness coming from Thai coffee!
Spicy Kaffir Lime Cocktail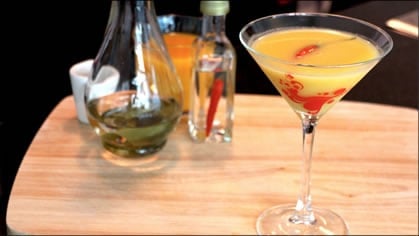 Infusing Thai herbs into alcohol is super easy, and this cocktail is just brimming with juicy mango flavours and my favourite kaffir lime aroma! Add a little Thai chili vodka for some kick if you prefer! Get the recipe
Fan Photos!
NOTE: If you're posting photos on Instagram, please "tag" my account on the actual photos rather than just hashtagging or mentioning @hotthaikitchen in the caption. Due to how Instagram works, I might not see the hashtagged/mentioned posts, but I will definitely see the tagged ones.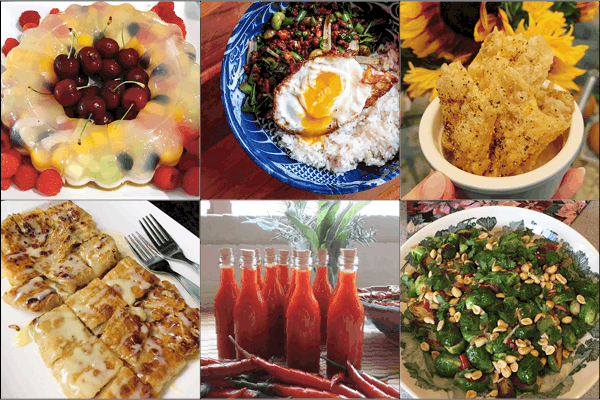 Agar Jelly Fruit Cake by @vandan05, Pad Gaprao Holy Basil Stir-Fry by @zenisfood, Crispy Chicken Skin by @jihaesketokitchen, Thai Banana Pancake by Stephen Chan, Homemade Sriracha by Charlotte Fredriksson, Thai Brussel Sprouts by Ed Littell