Sawaddee September!
Question of the month: Does this bother you? Here's the scenario: A new restaurant just opened in my neighbourhood. It's a local chain, a trendy sports bar with bass-heavy music that would appeal to young people. The kind of place that serves avocado toast. I checked out their menu, and to my surprise this decidedly non-Asian restaurant has about 30% "Asian items".


And by "Asian items" I just mean items with Asian ingredients on it. A "banh mi salad" with a Vietnamese vinaigrette (whatever that is...), a "dragon" bowl with teriyaki chicken, and something with "ginger rice" on it. And of course, a "Thai" item made the list: "sticky Thai wings with cilantro and nuoc cham." And at this point many of your might realize that nuoc cham is, in fact, a Vietnamese dipping sauce that doesn't exist in Thai cuisine, although I'm not sure the chef realizes that...


Things like this has always bothered me. Don't get me wrong, I'm all about embracing foods from around the world (obviously!), but it really bothers me when restaurants incorporate other cuisines' components into their food it in a way that is clearly just the easiest and most stereotypical thing to do, without having done any research. Like making a "Thai pizza" by putting peanuts and cilantro on it, or making an "Asian salad" with soy sauce in the dressing...topped with some mandarin slices and random crispy noodles.


And Thai people are guilty of it, too! In Thailand, when we have something German on the menu it's always a deep fried pork leg, or something American almost always means "drenched in cheese and served with ketchup."


It bothers me because it perpetuates stereotypes and creates a one-dimensional view of other people's cultures. It makes people think that Thai food = peanut sauce and sweet chili sauce, or Japanese food = teriyaki, or Vietnamese food = banh mi. (It also makes my job harder because I have to constantly explain to people that we don't put peanut sauce on everything!)


I wonder what your thoughts are on this and whether this is something that also bothers you? How do you feel when you see "your food" show up on a menu of a place that doesn't specialize in that cuisine?


Connect with Me on Social Media!
News & Updates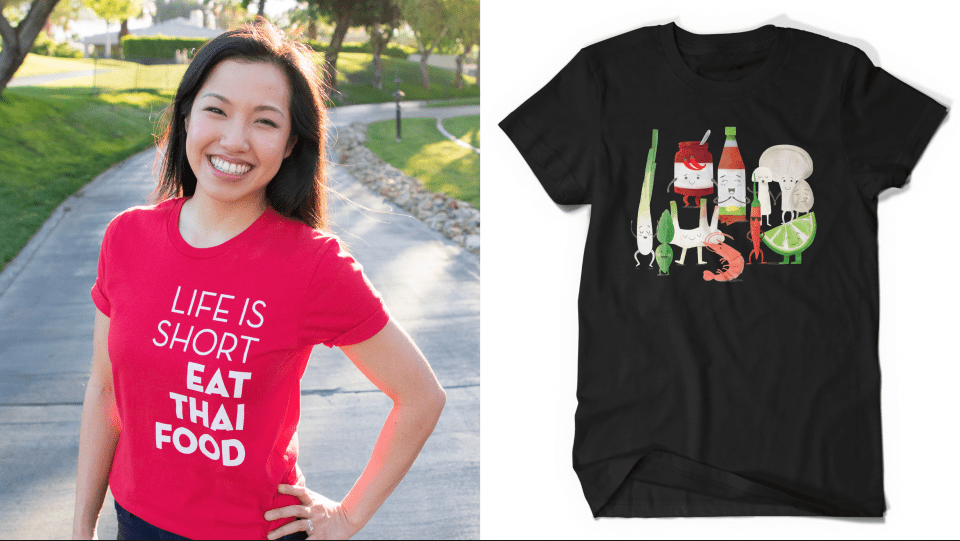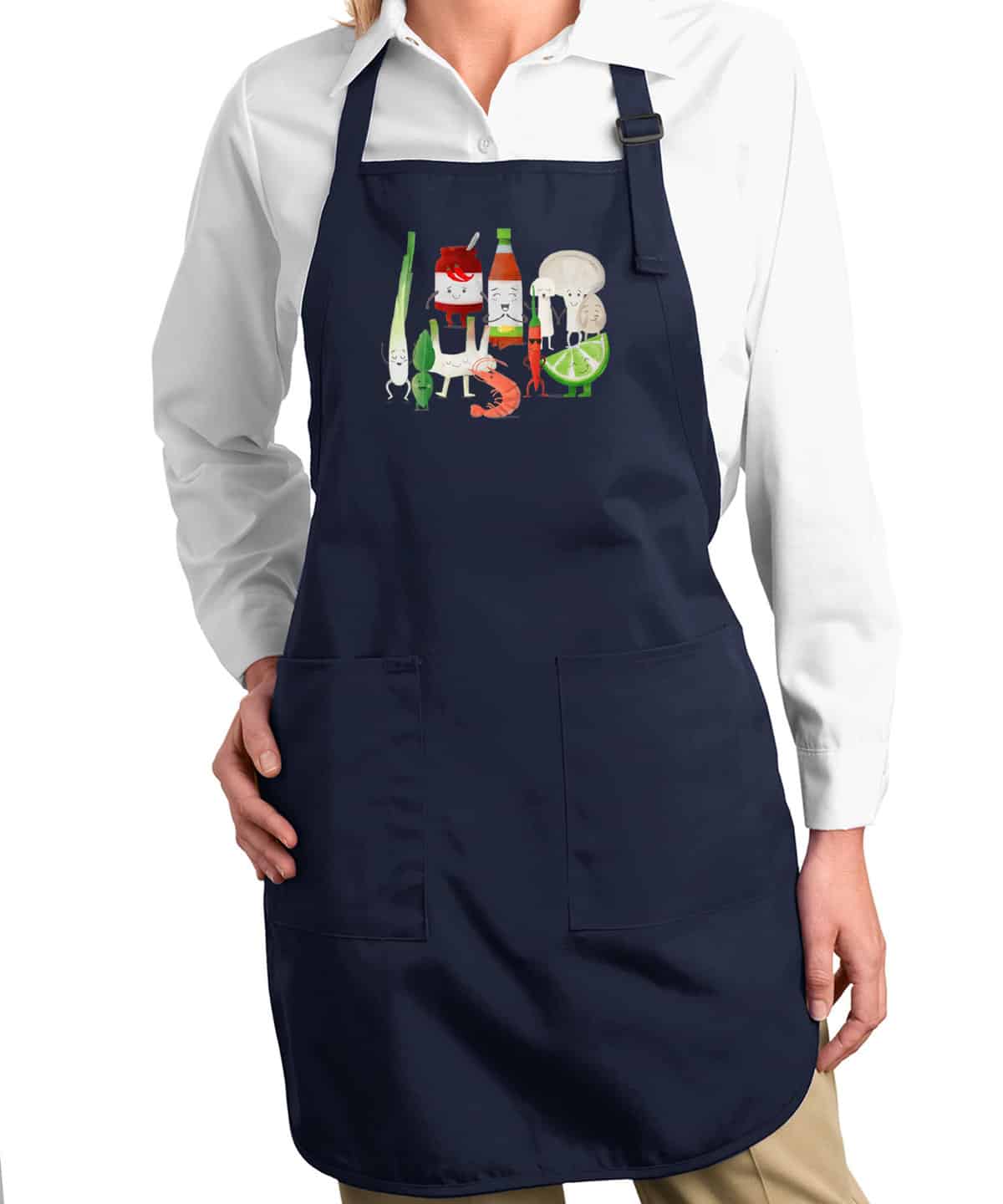 HTK SHIRTS & APRONS: ONLY A FEW DAYS TILL PRE-ORDER SALE IS OVER!
I'm so excited to be launching my merch store!! Bringing back the classic "Life is short" t-shirt, and introducing the super fun "Tom Yum Gang" t-shirt and apron! Pre-order by Sept 9th to get 10% off on your entire order! Check out the store here
When you buy a shirt or apron, you are supporting the show, and for that I thank you very much!

If you are a Patreon supporter, you also get additional perks, so make sure you check the Patreon page for that info before you buy!
Latest Hot Thai Kitchen Episodes
Coffee & Cream Agar Jelly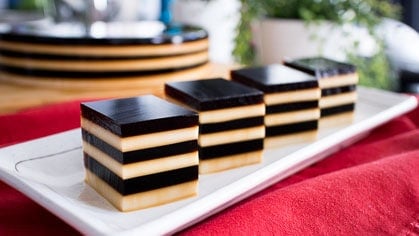 A new way to enjoy Thai iced coffee! Agar agar jelly is popular in Thailand because it's so hot all the time! It's light, refreshing and delicious. This latest addition to my agar jelly recipe collection is quite different because of the robust Thai coffee flavour, perfect for all coffee lovers out there!
10 Cuisines in 1 Day - Food Judging!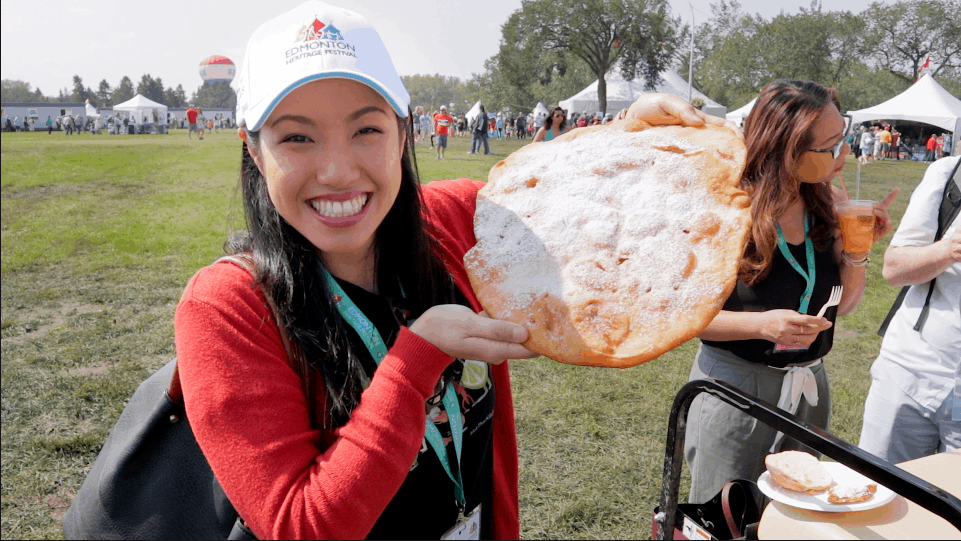 I am back at my favourite summer event ever: Edmonton Heritage Festival! This event is the only time I can try food from over 70 countries all in one place, including cuisines I would not have a chance to try otherwise. My job here is to judge who's got the best food here!
Pai's Kitchen: Non-Thai Delights
Mapo Tofu
This is easily my favourite Chinese recipe. Soft, silky tofu in a rich, spicy, flavourful meat sauce…it's always a crowd pleaser. It also keeps well, so make lots and have extra for lunch the next day! Get the recipe.
Shaking Beef | Bo Luc Lac
Beef lovers, this one's for you! Intensely beefy and full of flavour, this dish looks premium but it is so easy and quick to put together that you can easily have this on a weeknight! Get Recipe.
Throwback - An Oldie but a Goodie
Eggplant w/ Basil & Chili Paste Stir-Fry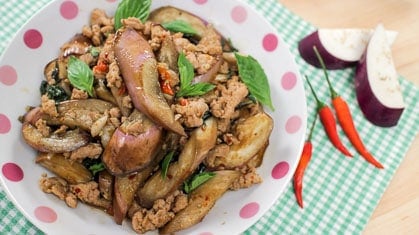 I recently held a cooking class where I taught the students hot to make an eggplant stir-fry, and it was a hit! I show you my new favourite eggplant technique for stir-frying that'll come in handy in any eggplant stir-fry recipe! The sauce is flavoured with Thai chili paste and Thai basil...a winning combo! Get the recipe
Fan Photos!
Thank you as always for submitting your beautiful creations! You can send these photos to me by posting them to the Hot Thai Kitchen Facebook page, tweet them at me @hotthaikitchen, or tag me on Instagram @hotthaikitchen.


NOTE: If you're posting photos on Instagram, please "tag" my account on the actual photos rather than just hashtagging or mentioning @hotthaikitchen in the caption. Due to how Instagram works, I might not see the hashtagged/mentioned posts, but I will definitely see the tagged ones.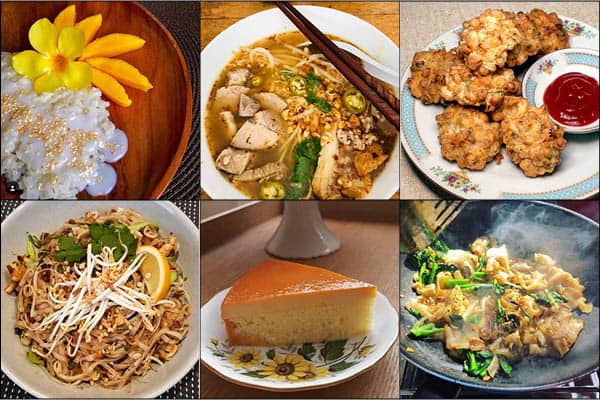 Mango & Sticky Rice by @chefandchauffeur; Tom Yum Noodles by @digigraphme; Corn Fritters by @JustJimWillDo; @Vegan Pad Thai by @ericamtilley; Caramel Custard Cake @hungryhungrylena; Pad See Ew by @a_tale_of_two_dumplings