Sawaddee (late) August!
Question of the month: When going to an ethnic restaurant, what would you rather have? Real authentic flavours BUT with many items that you don't like, whether it's because you find it too spicy, too weird, is an acquired taste you have not acquired...whatever the case maybe. Or would you rather go to a restaurant with more things that you like, but the truth is that it has been "toned down" for the local palate?


This is the struggle of many restaurant owners. Earlier this month I went to a Thai restaurant, and my friend who took me there said that they started out with funkier flavours (probably more fish sauce) but it looked like they had to tone it down because some customers didn't like it.
This frustrates me, for obvious reasons, but...can you blame them? If their goal is to make a living, and the clientele they have isn't digging the "real" stuff, isn't this the most sensible thing to do?
I think this is how Thai restaurants overseas started way back when Thai people started settling abroad. They made whatever local people would like, using ingredients they could access, with nothing too weird, too spicy, too strong, too...different. And the practice stuck. This is how people think Thai food is now. And this is why I'm on a mission to educate people on the real flavours of Thai food.
But I think today, at least in big cities with an ethnically diverse crowd, some restaurants have dared to refuse to water things down. Diners are becoming more adventurous and open-minded about food. People are starting to look for the "real stuff". I'm anxiously waiting for this to spread. Apparently Thai food in London is excellent, what about in your city?
What's the state of Thai food like in your city? Do you think it's still "toned-down"? Or are there some restaurants serving the real deal? Let me know!
Connect with Me on Social Media!
News & Updates
I'm finally making it out to Atlantic Canada! I'll be speaking at a 1-day conference put up by the Food Bloggers of Canada. I'm speaking only in Halifax, but the conference is taking place in 10 different cities across Canada so if you're in the country, there's sure to be one near you! Details here.
Latest Hot Thai Kitchen Episodes
Grandma's Signature Noodles (Vegan)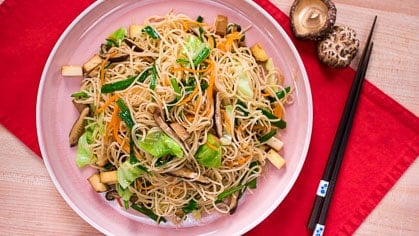 This dish is a very popular noodle dish during the vegan eating festival in Thailand. My grandmother happens to love making this delicious and simple noodle stir-fry, and it has become her signature dish that I must have every time I come home!
How Rice Noodles Are Made:Mini Documentary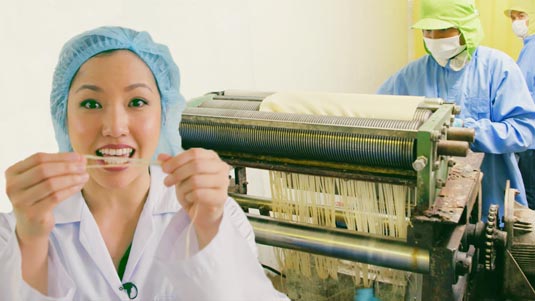 How did those rice noodles you eat in Pad Thai end up on your store shelves? And what kinds of noodles are there in Thailand anyway? In this episode we will answer these questions about rice noodles and more!
How Coconut Milk is Made:Mini Documentary
This video was the most fun shoot I've ever been on! My brother Art (the cameraman) and I went on an adventure to find out how coconut milk is made in Thailand, all the way from how the coconuts are grown to how they package it into the cans that you buy half way across the world. Check it out!
Finger Dining & Royal Thai Cuisine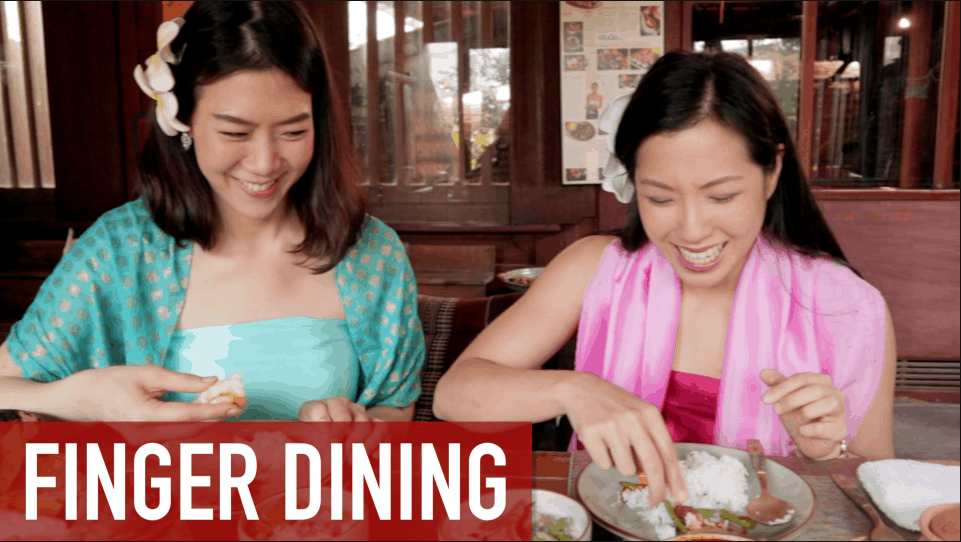 I visited a friend's restaurant for a unique dining experience in Bangkok! Ruen Mallika serves "royal Thai cuisine" with elaborately decorated food that you can eat with your hands! And you can even rent a Thai outfit for the full experience! Check it out!
Pai's Kitchen: Non-Thai Delights
Beef Rendang
Voted the most delicious food by a CNN poll a few years ago, this Indonesian/Malaysian curry is just exploding with spices and rich with tons of coconut. An absolute must-try! Get the recipe.
Throwback - An Oldie but a Goodie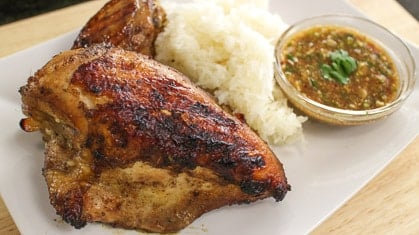 The Ultimate BBQ Chicken (gai yang)
Grilling season is not over! Still time to put this classic Thai dish on the grill. If you've never tried it, I promise it'll change your grilled chicken game! Get the recipe
Fan Photos!
Thank you as always for submitting your beautiful creations! You can send these photos to me by posting them to the Hot Thai Kitchen Facebook page, tweet them at me @hotthaikitchen, or tag me on Instagram @hotthaikitchen.


NOTE: If you're posting photos on Instagram, please "tag" my account on the actual photos rather than just hashtagging or mentioning @hotthaikitchen in the caption. Due to how Instagram works, I might not see the hashtagged/mentioned posts, but I will definitely see the tagged ones.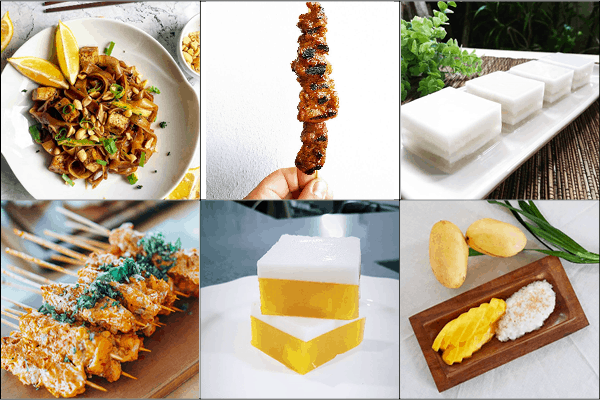 Vegan Pad Thai by @theveggee; Moo Ping BBQ Pork by @sangiovese.in.my.veins; Coconut Jelly by @aileentanuwijaya; Coconut Milk BBQ Chicken by @tessatham; Mango Coconut Jelly by @miss.cooking.addict; Mango & Sticky Rice by @kaylaromey