Sawaddee August!
As you've been seeing on the channel, I've started posting new videos with some regularity since baby. At this point I can manage to put up a video every two weeks, which is a great start as far as I'm concerned. Things are still very busy at our house, and wow, you can barely get a minute to yourself with a baby around!


I did have a plan to go to Thailand in July to bring Kaan to see his Thai family...but my brother who was going to go with us got into an accident and broke his leg! Ouch... So we have postponed our trip to November.


So when's the best time to go to Thailand? Although it is the biggest pain in the bum that our trip got postponed, there is a silver lining to all this. Tickets are MUCH cheaper in November, so for those on a tight budget, November is one of the cheapest months to fly there. Prices will slowly go up from November as the holiday season approaches, and they will drop again around February.


In terms of weather, in November temperature will have started to drop significantly and will stay cool through February. So if "too hot" is a problem for you, this is something to keep in mind. More important might be the rain. Avoid rainy season which goes from June - October. Thai rain can be quite the beast, and floods happen pretty regularly.


Thai winter (Nov - Feb) might feel the nicest, but it also lacks one of the biggest joys of visiting Thailand if you ask me - all the wonderful tropical fruit! If you go between April and June, you'll be at peak fruit season. Mangoes, durian, mangosteens...you name it we've got it. Then you can take advantage of one of those fruit buffets that happen during this time of year as well. (See video link below)


Unfortunately for us, come November Kaan will already be crawling and will likely be too large for the plane's bassinet...so that 14 hour long flight is not going to be fun! If you have experience flying with a baby and can offer some tips, I will gladly take them :)


P.S. For those of you who want to see baby pics, check out my Instagram!
Connect with Me on Social Media!
News & Updates
SOME THINGS TO KEEP YOU BUSY:
Sukiyaki Stir-Fry (suki hang) สุกี้แห้ง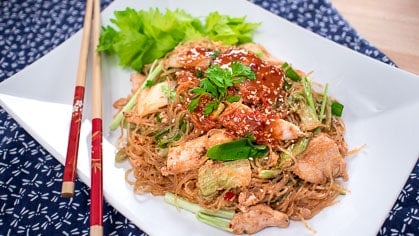 Sukiyaki is a Japanese hot pot, but Thai people have made our own version that has become a popular and common street food. I've shared a soup version before and in this video I'm sharing the "dry" or the stir-fry version that is equally yummy. The key is in the sauce which can also be made in advance for a quick weeknight meal! Get the recipe
Dry Tom Yum Seafood ต้มยำแห้ง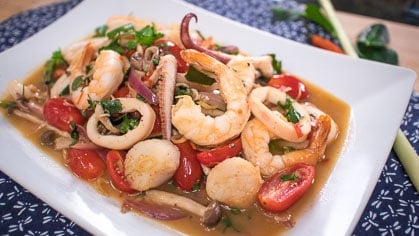 Dry tom yum is basically the stir-fry version of the famous tom yum soup most people know about. It's quick, it's easy, but with bold, refreshing flavours! It was also recently featured on Netflix in the "Street Food" documentary. Get the recipe
Garlic Pepper Pork หมูทอดกระเทียมพริกไทย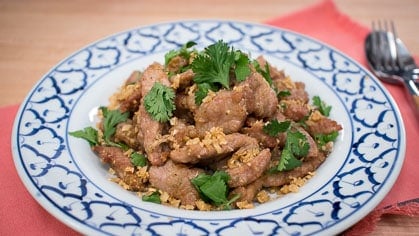 An absolute classic Thai dish that's a favourite of kids and adults alike. It's a dish that you can commonly find sold by street vendors or short order restaurants. Have it with some rice, or even better sticky rice, and maybe a cold beer :) Get the recipe
How to Clean and Prepare a Whole Squid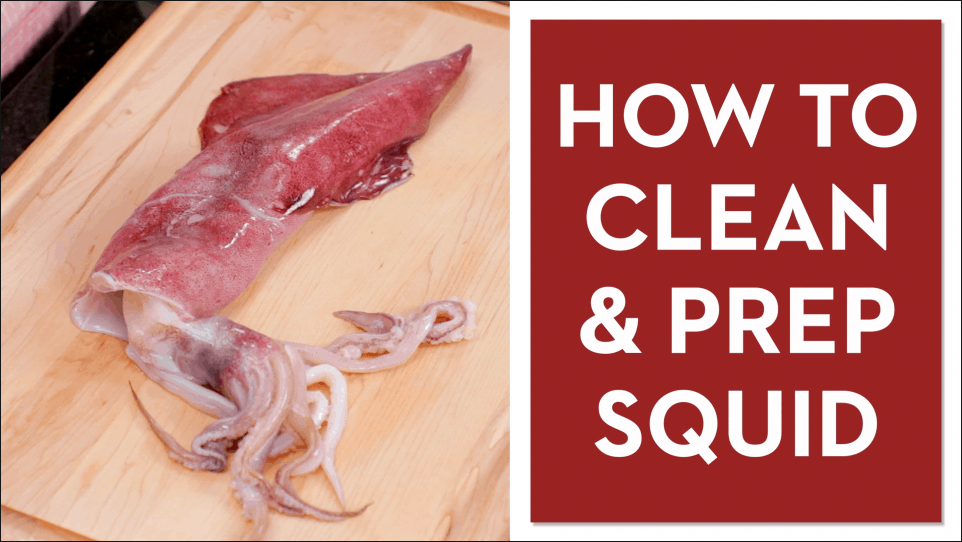 If you like to eat squid but have not cooked much with it because the idea of breaking down a whole squid seems intimidating, well this video is all you need! It's really not hard, and in fact, once you see it, it's almost as if squids were made for simple disassembly. Check it out!
Throwback: An oldie but a goodie!
Durian Fest & Fruit Buffet in Bangkok!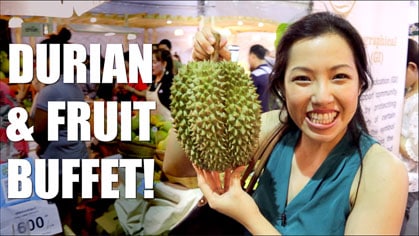 As I mentioned above, THIS is one of the reasons why you might want to brave the HOT Thai summer and go to Thailand sometime in late April to early June. These fruit buffet events are now a staple part of Bangkok during peak fruit season, but I would suggest you do some research and make sure you get the dates before booking your trip. The dates change every year. There are many buffets in various locations, but this one I went to is at Central World, and is probably the easiest one for tourists to get to if you're staying in downtown Bangkok.