Sawaddee November!
Sawaddee ka reader! Please excuse my skipping October newsletter, but I am on a bit of a traveling marathon so things are pretty crazy busy around here! I went to Ottawa to speak at the Food Bloggers Conference, I attended a cookbook award show in Toronto, and I'm still not done for the year (see details below)! Let's get caught up, shall we? Lots of yummy recipes in the past couple of months and tons of new ingredient videos to oomph up your knowledge on some basic Thai pantry items!
Connect with Me on Social Media!
News & Updates
My Cookbook won the Taste Canada Award! Yay!! As I said in my acceptance speech, this book would not be possible without my viewers, so thank you sincerely for your never ending support. On that note, the holiday season is coming up, so if there's someone in your life who loves to cook, consider them getting an "award-winning cookbook" perhaps? ;) (More on my book here)
I'm coming to Dubai!!! Woohoo! I'm going to attend Sharjah International Book Fair, and I will be doing some cooking demos, so if you're in the area, come say hi! I've never been to Dubai so if you've got any advice, suggestions, or recommendations, please share with me! I will try to film some cool vlogs to share with you while I'm there.

New stuff added to KIT.

Don't forget to check back on my Kit page occasionally as I add new stuff to it quite regularly. If you haven't checked it out yet, this is where I list most of the ingredients and tools I use on the show for your reference. Also remember to let me know if I miss anything.
Latest Hot Thai Kitchen Episodes
Spicy Omelette Salad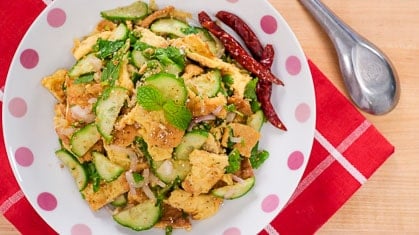 An egg salad like you've never seen before! Get Recipe
FISH SAUCE 101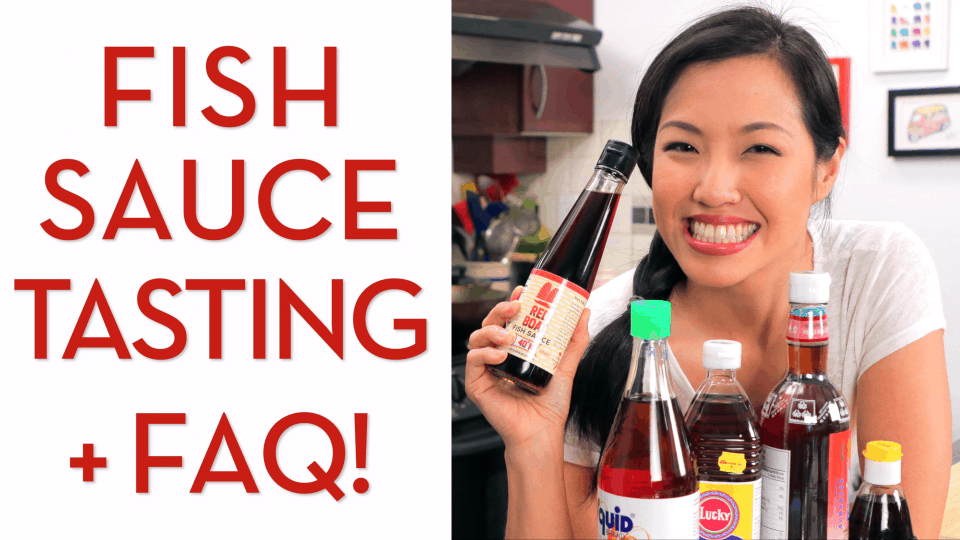 Yup, I tasted fish sauce straight up, just for you. Find out what the best brands are! Watch it.
"Sai Ua" Northern Thai Sausage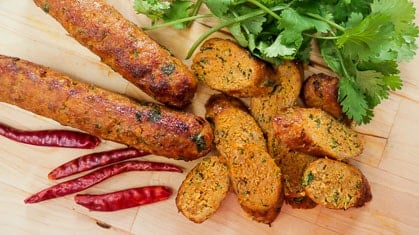 An iconic dish of Northern Thailand, "sai ua" is one of the most flavourful sausages I can think of. Get Recipe
Sour Curry(Gaeng Som)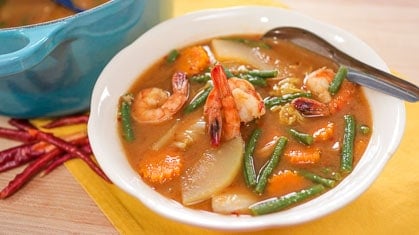 Classic, easy, healthy curry that's my mom's favourite! Get Recipe.
Crispy Chewy Garlic Chive Dumplings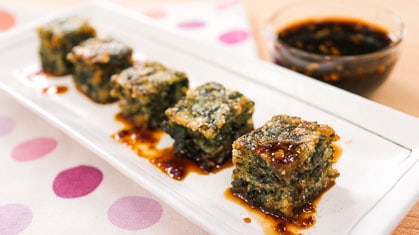 I didn't love vegetables as a kid but I would devour these every time. Get Recipe
Lemongrass 101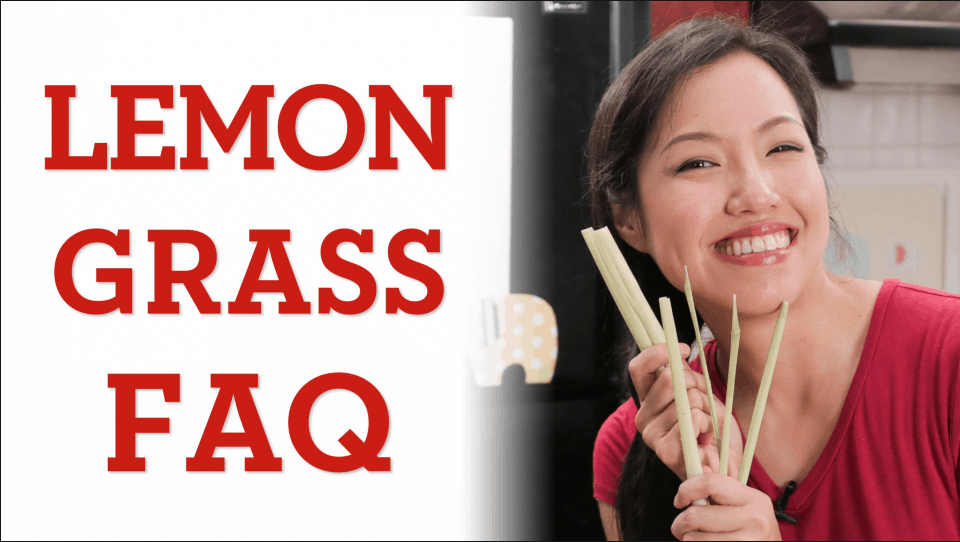 What it is, how to use it, how to store it, substitutions and more! Watch it
Thai Sukiyaki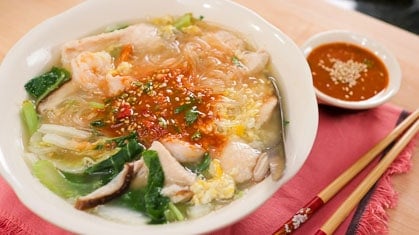 "Sukiyaki" is a Japanese hotpot, but Thai people have taken the idea and created our own version! Get Recipe
"Kua Gling" Southern Pork Stir-Fry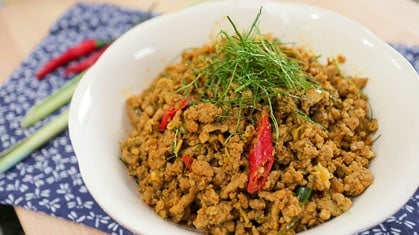 This dish is an absolute classic southern Thai food. It's spicy, it's super flavourful, and it's versatile! Get Recipe
Coconut Milk 101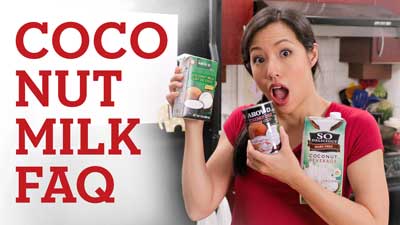 What is coconut milk, what is NOT "coconut milk", and the best kind to buy. Watch it!
Tom Yum Goong 2.0 Creamy Version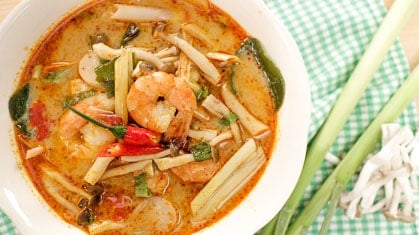 New and improved version of the classic dish. This time, it's creamy! Get Recipe
Simple dishes like this are actually not easy to make well. Find out what my tricks are. Get Recipe
Latest Pai's Kitchen Episodes
Pancit Canton
A classic Filipino stir-fry with egg noodles, Chinese sausage, and all kinds of yum! Get recipe.
Mexican Coffee Buns
O.M.G. these buns are SO delicious you've got to try them! These fluffy, buttery buns are topped with a coffee flavoured cookie crust

! Get recipe.
Fan Photos!
Wow not sure what's going on but I've been getting tons of photos of my Agar Agar Jelly Fruit Cake, and these are even more beautiful than mine! And that dog eyeing the tom yum fried rice totally make me giggle!


NOTE: If you're posting photos on Instagram, please "tag" my account on the actual photos rather than just hashtagging or mentioning @hotthaikitchen in the caption. Due to how Instagram works, I might not see the hashtagged/mentioned posts, but I will definitely see the tagged ones.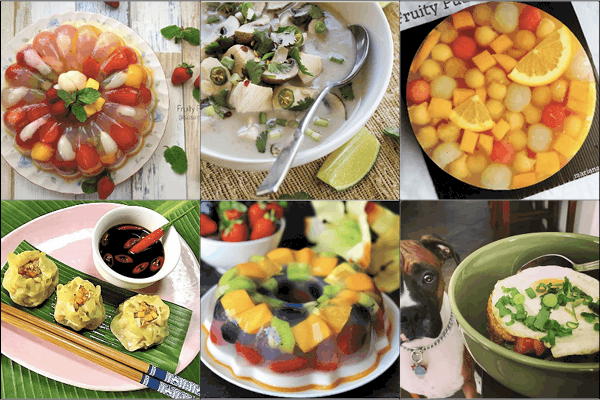 @susan_gracia, @theadventuresofpaulandsue, @marianayennn, @mesayas, @rahmi.handayani, @loveeemauiii