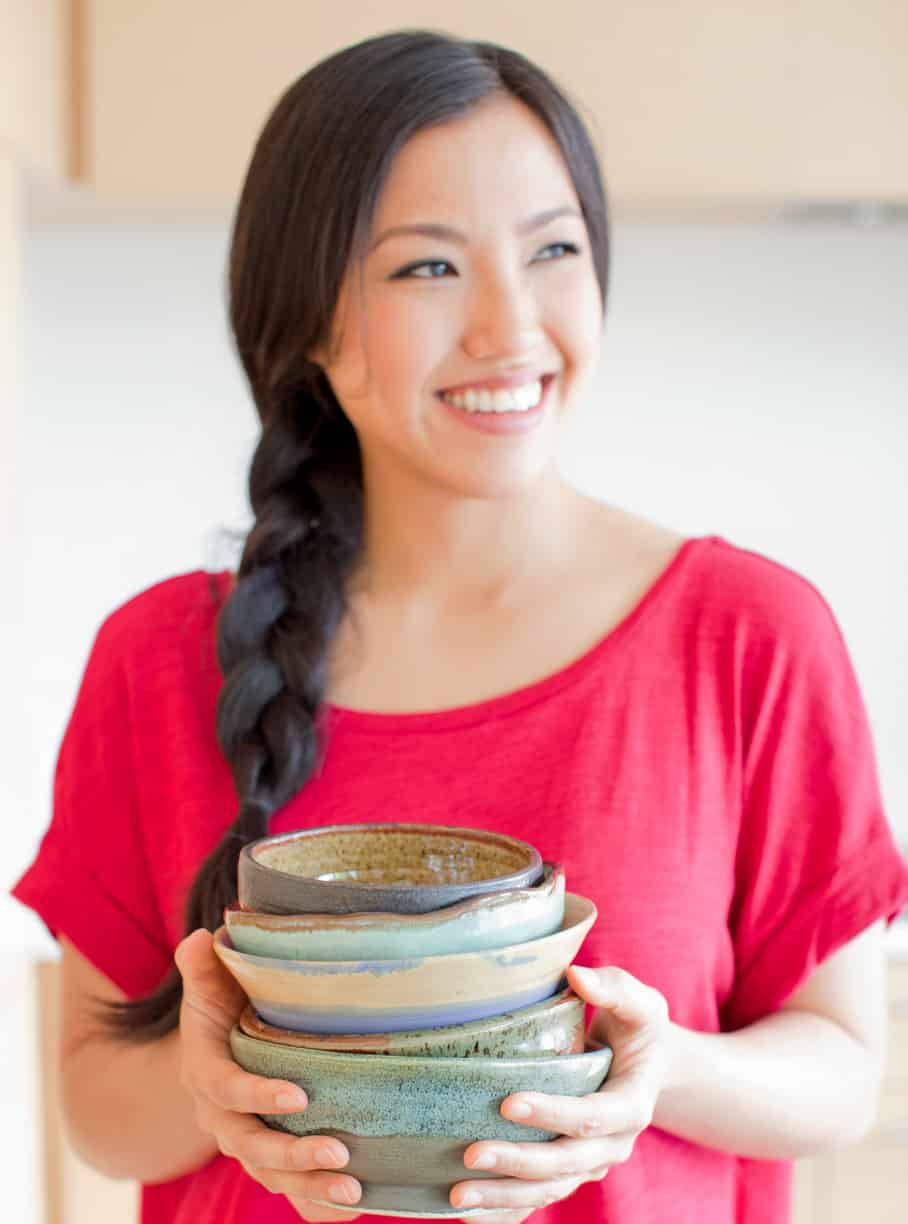 Pailin "Pai" Chongchitnant is a professionally trained chef, creator of the YouTube channel PailinsKitchen, author of the cookbook Hot Thai Kitchen, and host of TV series One World Kitchen on Gusto TV. 
Cooking has always been a part of my life for as long as I can remember. Growing up in southern Thailand, I always found myself in the kitchen, doing whatever I could to help prepare family dinners.
After high school, I headed for the University of British Columbia in Vancouver to study nutritional sciences (it had to be food-related!). Convinced I wanted to devote my life to food, I started working in professional kitchens. I soon moved (again!) to San Francisco for culinary school to further my skills at Le Cordon Bleu, and continued to work in the restaurant industry after graduation.
Though I was revelling in the new foods of the West, I always delighted at any opportunity to tell my friends all about Thai cooking, and that's when I realized how much I loved to teach people about Thai cuisine, and how much I missed it. And at the suggestion of my brother, Hot Thai Kitchen was born in my little San Francisco apartment!
I am now back in Vancouver, but I go home to Thailand every year to see my family, to stay in touch with my culture, and to find more interesting things to share with you all!
Here's a video where I shared my back story with you 🙂

About the Shows
On my YouTube channel I run 2 shows: Hot Thai Kitchen and Pai's Kitchen
 Pai's Kitchen is the second show on my YouTube Channel where I share recipes and food-related videos that are outside of Thai cuisine because, hey, I love cooking ALL kinds of foods and I was actually French trained. Most of these are still Asian dishes, cuz that's where my heart (and stomach) is, but it also includes Western dishes and baking as well.
---
Love the show and want more content? Join us on Patreon!

Patreon is a platform where people can support content creators they love by pledging a monthly donation of any amount, and creators can thank their members by providing perks. My patrons can get bonus video content and priority access to me if you have any questions. Find out more on my Patreon Page here!