Thank you for your interest in my cookbooks! I have written two, and you can find details on both books below. My latest, SABAI, is out now! Details on where to buy below!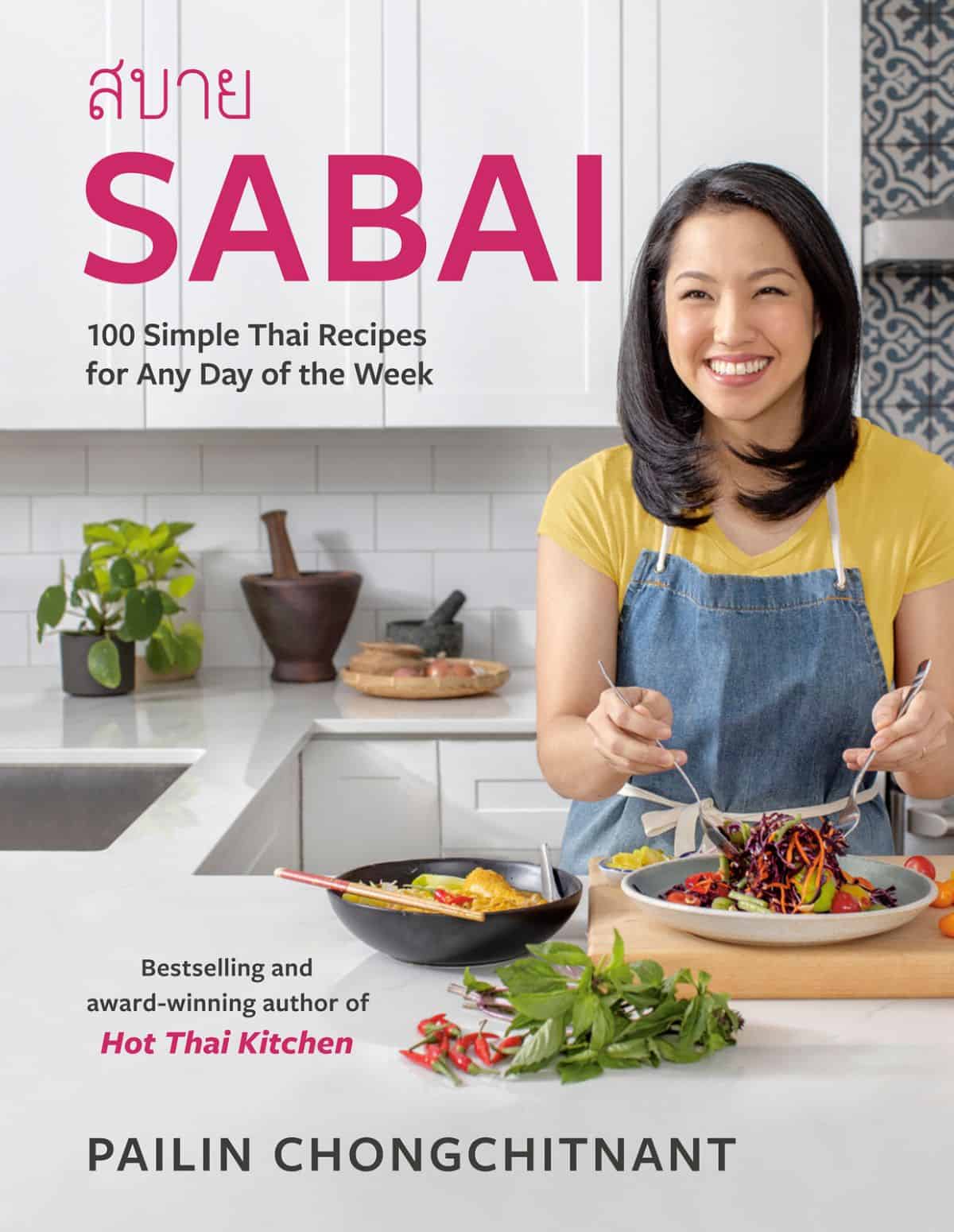 WHERE TO BUY SABAI:
About SABAI: 100 Simple Thai Recipes for Any Day of the Week
Sabai: The state of being when you're at ease. Comfortable. Relaxed.

After laying the foundation for Thai cuisine in my first book, I wanted the second book to help make Thai cooking become a "regular thing" in your home. I know that a busy schedule can make learning new dishes seem intimidating, so in SABAI, I have compiled my best simple, straightforward Thai recipes that you can make on any weeknight.
From prepping, to cooking, to eating, the dishes in this book can be done sabai sabai, as the saying goes.

I've thought of plenty of shortcuts, tips, and tricks to get dinner on the table, no matter how hectic the day has been. There are also QR codes linking to my YouTube videos on tips, techniques, and more to support you, and sections on ingredients, substitutions, tools, and more!
My First Book: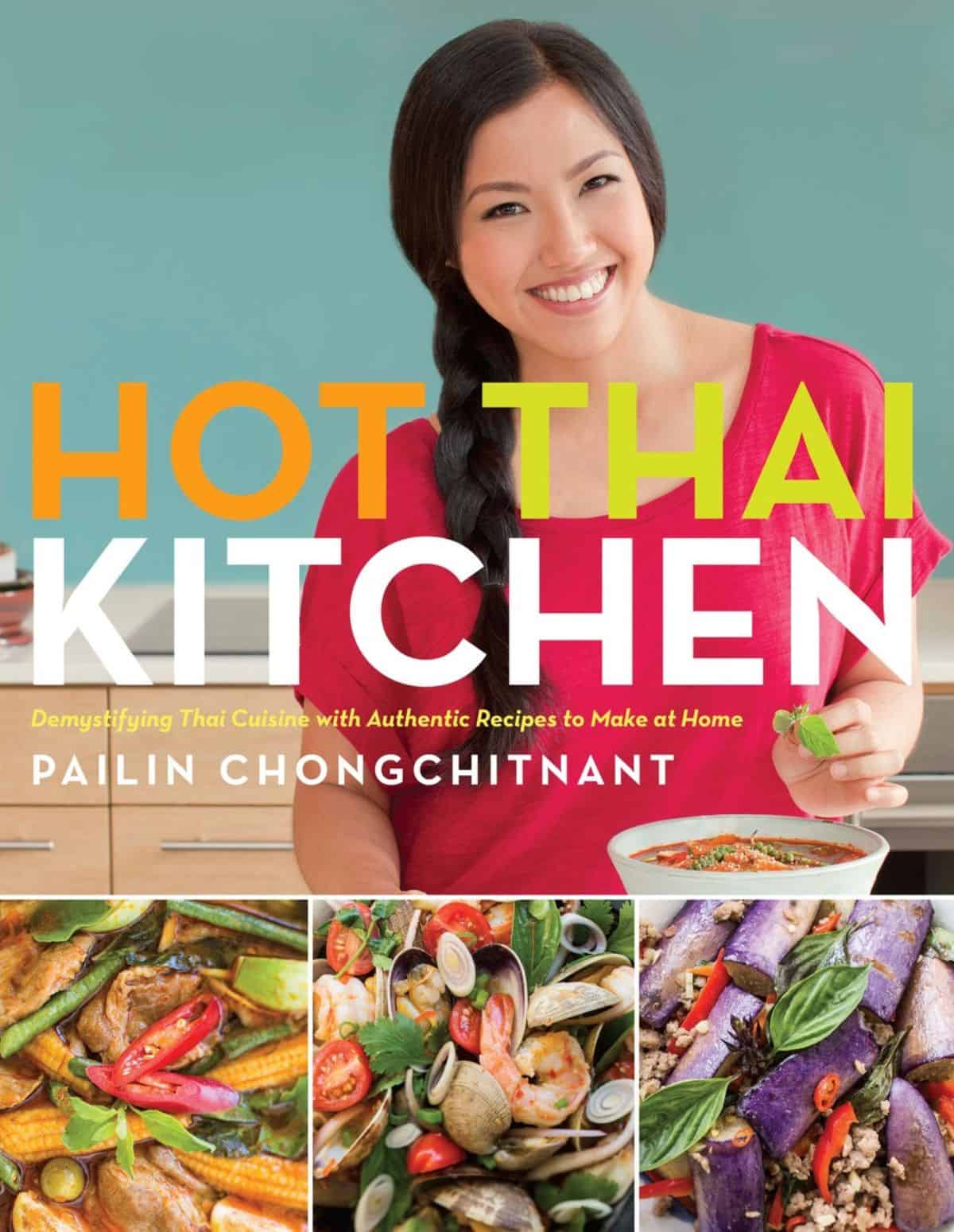 Hot Thai Kitchen: Demystifying Thai Cuisine with Authentic Recipes to Make at Home
If you want to gain a deeper understanding of what Thai cuisine is all about, this book is for you.
Much of this book is dedicated to laying the foundation of Thai food. The ingredients, the cultural context, and the basic principles that underlie our dishes. I am so passionate about this because understanding these principles is what will allow you to cook Thai food with confidence, creativity, and maybe even without recipes!
Once you get to the recipes, there are of course the classic dishes that are loved by people all over the world. But I have also included "hidden gems" of Thai cuisine—delicious dishes I grew up on that you can't easily find in Thai restaurants overseas.
I truly feel that my heart and soul as a chef, a teacher, and a Thai live in these pages, and I cannot wait to share it with you.
WHERE TO BUY HOT THAI KITCHEN
Book Trailer for Hot Thai Kitchen
---
Reader Reviews of Hot Thai Kitchen (from Amazon)
"There are few books that, for me personally, can teach the spirit and intent of the food versus simply providing recipes to truly educate the reader. Pailin accomplishes this in the same approachable conversational tone as her popular YouTube channel and videos."
"What I was really pleased with to see immediately is that Pai did an excellent job at putting a substantial amount of information in the first few chapters of the book that go really far in explaining a lot of the foundation of Thai cooking."
"I really love this 'cookbook' because it is so much more than that. I got mine 2 days ago and I cannot put it down. It's like reading a wonderful colorful novel about the history and culture of Thailand. This book is teaching cuisine not just recipes."
"Chef Pailin's book is the perfect accompaniment to her "Educational Approach to Thai Cooking" video web site of the same name. As excellent as they are separately, now you should not have one without the other."
"This is the Thai cookbook we have all been waiting for--well-written, beautifully photographed and loaded with Pai's Hot Thai Kitchen favorites. She even gives recipes for making curry paste--no canned curry here!"
"The author gives an intelligent approach to Thai cooking, with enough freedom in ingredients for cooks outside of Thailand, where not everything is easily available. Her method of presenting recipes is well structured, and easily to repeat. Pailin's book will rapidly become my favourite among the many books on Thai food I already own."
"The unique feature of this book is the explanations and tips, showing home cooks both the 'why' as well as the 'how'. That, and the BREAKDOWN section displaying the constituent ingredients are what sets this apart."
---
Acknowledgements
I was blown away by how beautiful this book turned out, and it was only possible with the help of my friends and family. My brother Art traveled with me to Thailand and shot some absolutely stunning photos that made this book exude the essence of Thailand as you flip through the pages; David Tam did an amazing job with the food photos, turning even the simplest of dishes into a work of art. My food came to life when plated in beautiful hand-made pottery made/collected by T.J. Isherwood. The talented designer/art director, and my husband, Craig who put everything together into one gorgeous book. My writing was refined and polished by my wonderful editor Alayna Becker. My winning agent, Jesse Finkelstein of Page Two Strategies, without whom this book would not be in your hands. And of course, Adam Hunter, my dedicated partner in crime and cameraman who makes the show, and therefore this book, possible.