WELCOME TO THE SPECIAL SERIES: 5 COLOURS OF THAI RICE
Thailand is known for our fragrant, fluffy jasmine rice, but did you know that Thai people are eating so many different types of rice with their meal these days? Well, this is exactly what this series is for! Come with me and explore the 5 different types of rice that is commonly eaten in Thailand, so you can start adding some fun and nutrition to your meal. Thank you Thai Trade Center Vancouver for sponsoring this awesome series!
Episode 1: White Jasmine Rice (Hom Mali Rice)

Our staple grain, and with its gorgeous fragrance and tenderness, it's the tastiest rice in the world if you ask me!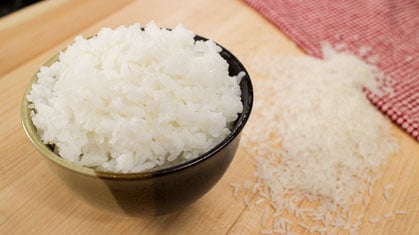 Episode 2: Brown Jasmine Rice
The healthier sister for the white jasmine, nutty and delicious!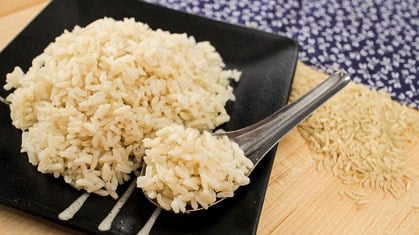 Episode 3: Thai Red Rice
If brown rice is old news to you, start adding some colour to your plate with this healthy red rice!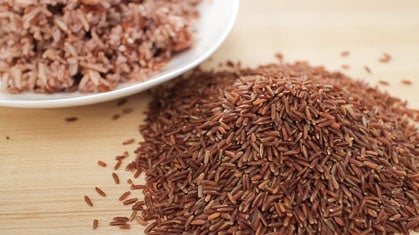 Episode 4: Riceberry Rice with BONUS RECIPE
Thailand's newest "superfood"! This rice is as beautiful as it is healthy! It's what my mom has regularly these days!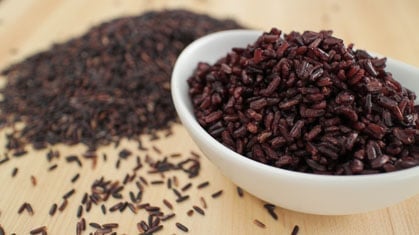 Episode 5: Thai Sticky Rice!
This is the second most popular rice consumed in Thailand. It's used a lot in desserts, but we also eat it as a side dish often, especially when having barbecues. Think of this rice as our version of bread, you can eat it with meats, dip it in sauces, or just on its own! It's especially popular in the North and the Northeast of Thailand!