3 Ways to Use Thai Curry Pastes with Ground Beef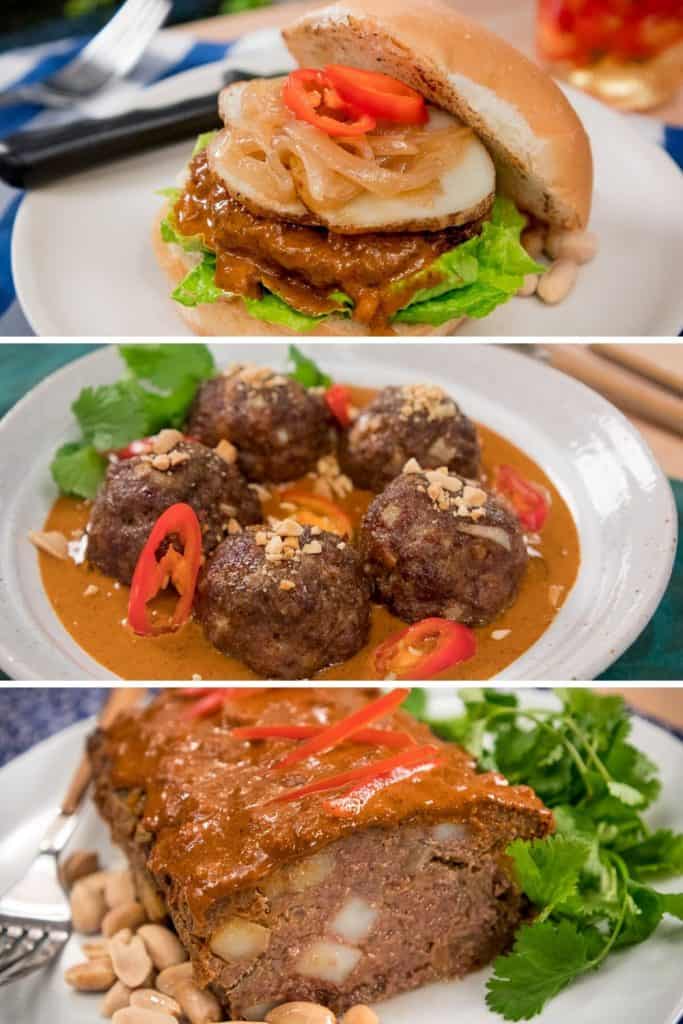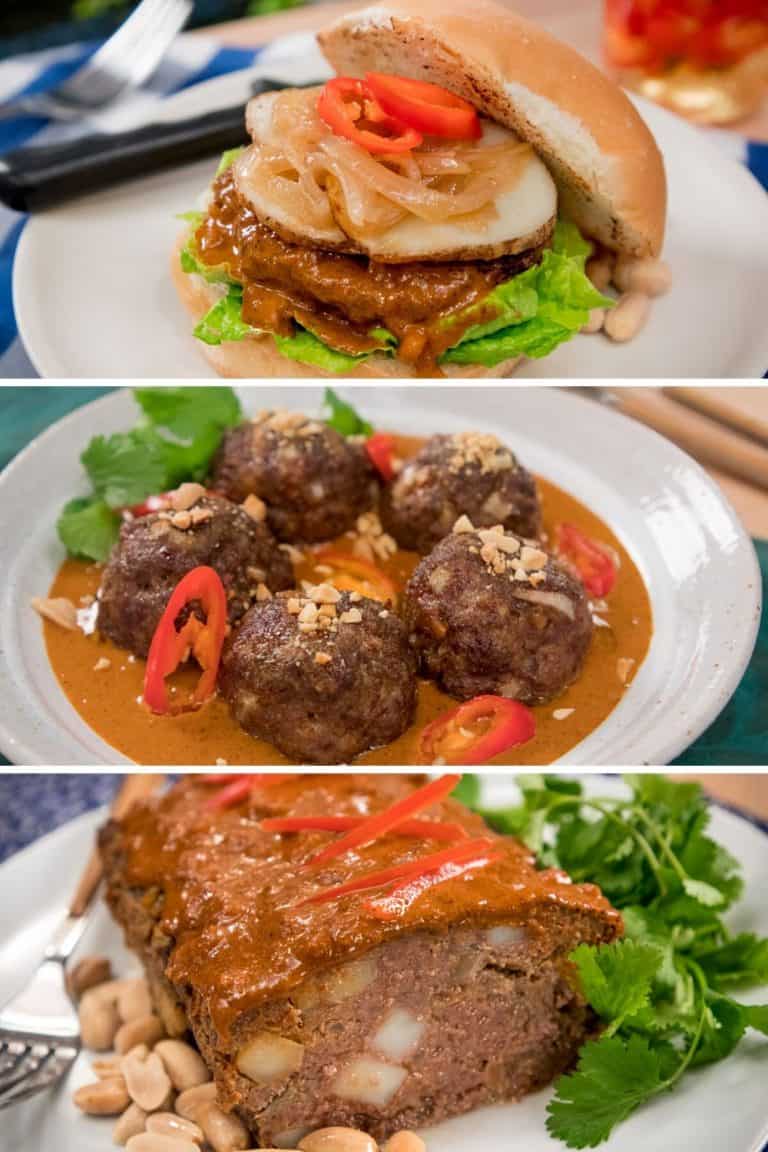 This post is sponsored by Canada Beef.
When Canada Beef asked me to come up with a Thai inspired recipe that would be the perfect flavour match with ground beef, I immediately thought about curry flavoured burgers. But then after some more thoughts, a Thai meatloaf also sounded like a great idea...and while we're at it, how about Thai meatballs, too? Since all these ideas sounded so enticing, we decided to do them all, especially since all three recipes have almost identical ingredient lists and similar processes. So once you've done the shopping for one, you can also make the others while you're at it!
The Perfect Meat for Massaman
One of my favourite ways to eat beef is in a massaman curry. The robust flavour of beef can really stand up to all the spices and herbs in massaman, which is one of the richest curries we have. So not surprisingly, in Thailand, massaman and beef are a classic pairing. Massaman curry is also one of the most famous Thai dishes that's known around the world, it was even voted "world's most delicious food" by a CNN poll a few years back!
Irreplaceable Beef Recipes
If you love beef, you have to check out Canada Beef's The One & Only Beef Recipe Collection. Food bloggers across Canada, myself included, have contributed recipes that we think just aren't the same without beef, and there are lots of recipes from around the world here, all of which look amazing! Adapted versions of my massaman burgers/meatloaf/meatballs recipes are also featured there 🙂
GET THE RECIPES: