Lemongrass is an essential ingredient in Thai cuisine that's also used in many other Southeast Asian countries, so naturally I get a lot of questions about them from people starting to learn Thai cooking. In this article I'll attempt to answer all of your questions, and then give you some recipe suggestions to start you on your journey!
If you prefer to watch, you can also watch my deep-dive video below, but the written information in this post is a little more detailed.
Video: Lemongrass 101
Jump to:
What is lemongrass?
Lemongrass (aka citronella or malabar grass) is called Takrai in Thai, and this citrusy herb has become so popular that in many cities you don't even need to go to any Asian grocery stores to buy it.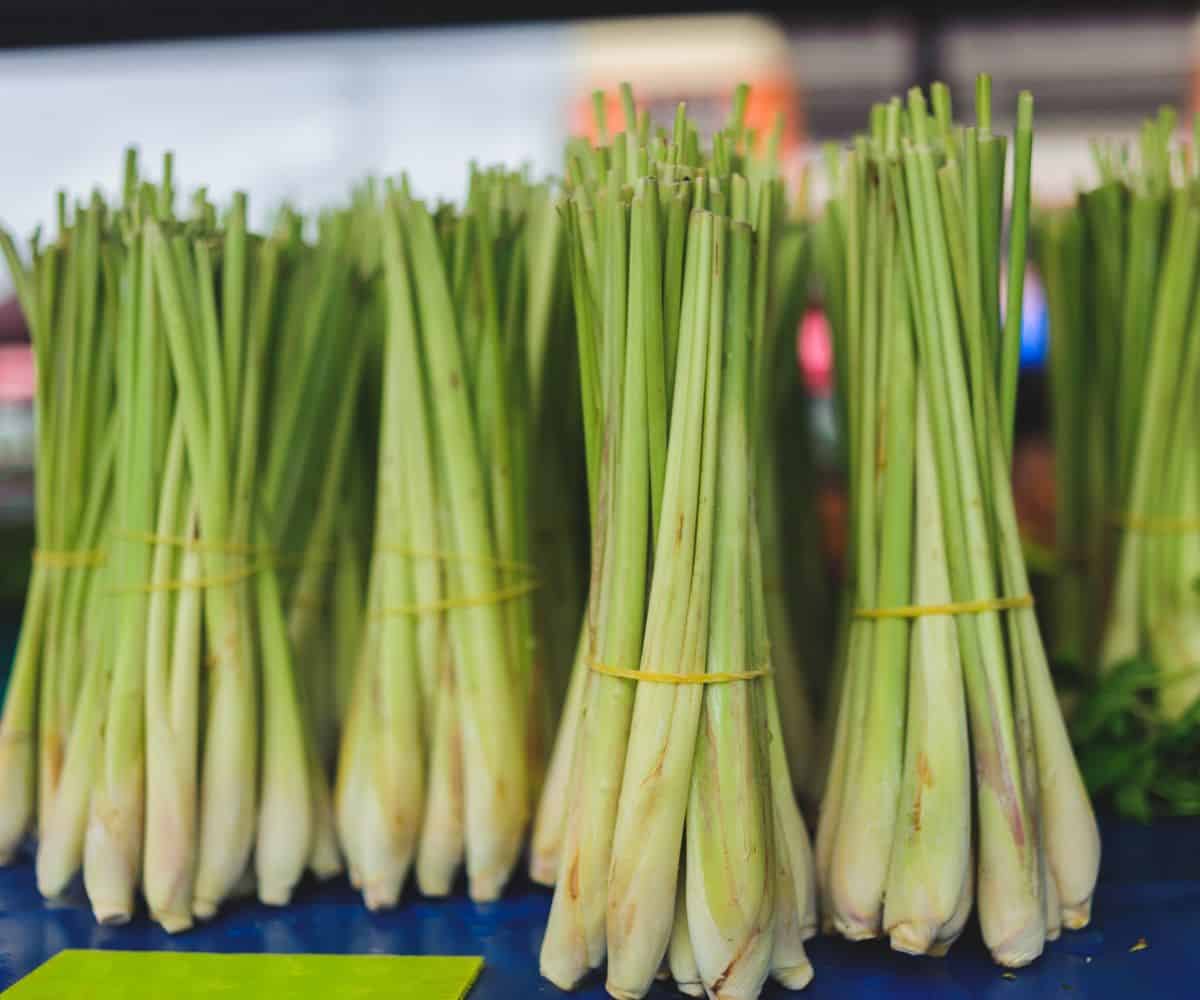 A lemongrass bush looks like an unimpressive bunch of..well...grass! The hard stalks that you see in stores are actually only the bottom part of the plant, and the long leaves have been removed.
What does lemongrass taste like?
One misconception about lemongrass is that it is sour because of the term "lemon". Lemongrass, even though it's got lemon in the name, does not have any "taste" in the strict sense of the word. Meaning, it isn't sweet, sour, salty, bitter, or umami. But what it does have is a beautiful citrusy aroma that can be described as a slightly grassier version of lime or lemon. As a comparison, the smell of lime or lemon zest works well in sweet and savoury dishes, but lemongrass aroma definitely leans more savoury.
In other words, we use lemongrass mostly for its aroma, not for its taste.
How to use lemongrass
Lemongrass is a versatile herb that can be used in everything from salads, soups, curries and even cocktails! The most important thing to know is that the part of the lemongrass stalk that is the most aromatic is the bottom half. The top half's aroma is weaker.
So when cooking, I only use the bottom half; maybe I'll throw in the top as a bonus, but usually I save the top to make stock or herbal teas.
I also chop off the little hard nub at the root end, and I peel off one layer on the outside because it is usually dirty or dry from sitting at the store for so long. If you grow your own or have access to super fresh stalks, it's not necessary to peel off the outer layer.
3 main ways to use lemongrass: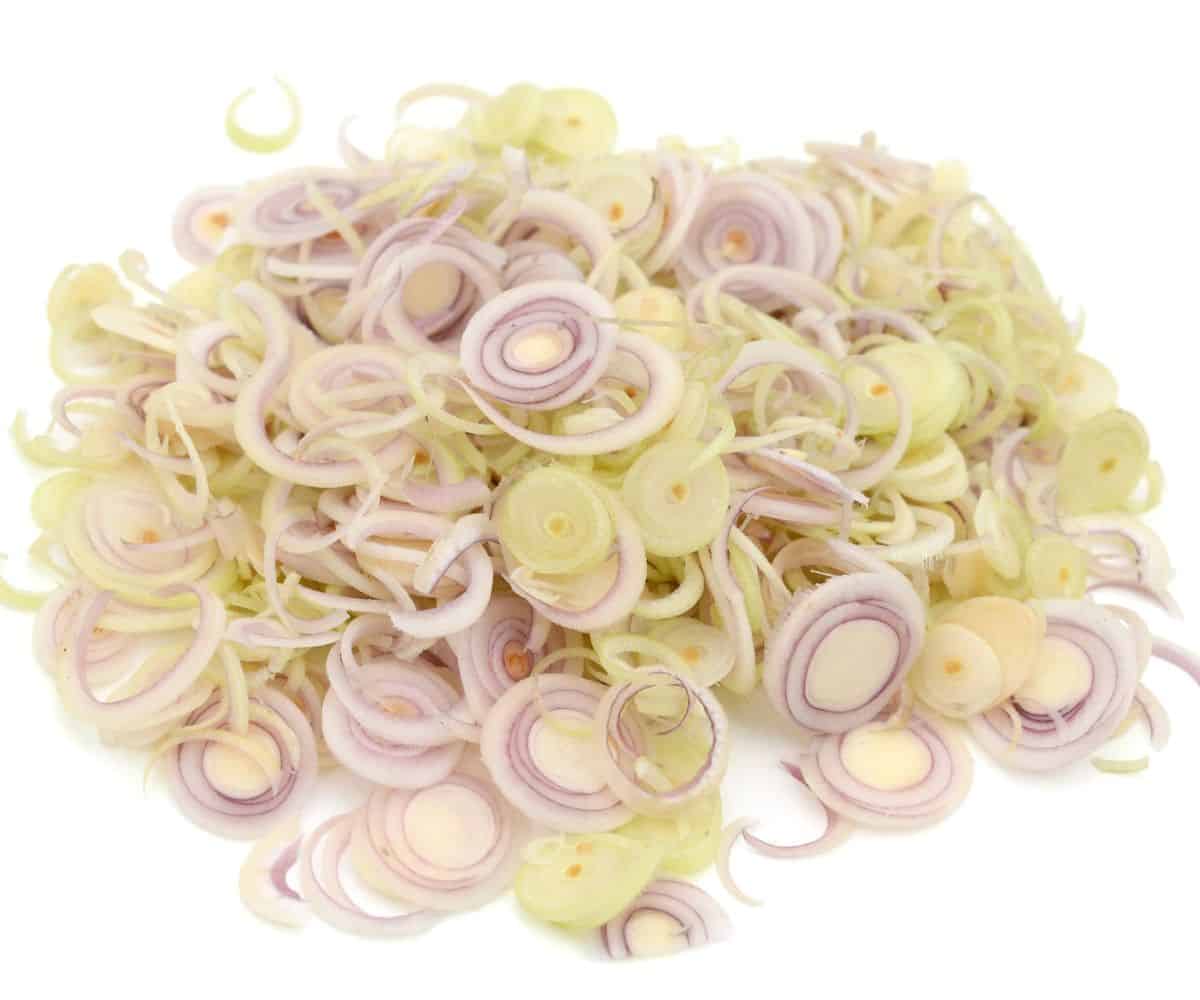 Infusion. If you're making soup (or lemongrass tea), you can smash it by using the back of your chef's knife or a heavy pestle until the stalk is broken. This releases the aromatic lemongrass oil inside of those cell walls.
Then, cut it into 2-inch chunks and you can let them infuse into any simmering liquid, and it only takes 5 minutes to get the flavor out into a liquid. In this chunky form, though, you cannot eat it because this is very tough, so treat it more like a cinnamon stick: let it infuse and then you discard it after.
Thinly sliced. Now, if you want to actually eat it, you can, but you have to slice it very thinly because lemongrass is very tough. I recommend a sturdy, sharp knife for this. In this form, you can toss it into salad, add it into dips, throw it into stir fries, and it's small enough that you can chew it easily.
Finely pounded or ground. Lemongrass is often pounded until very fine in a mortar and pestle and this method really allows the maximum amount of essential oil to come out. The most common example of this use is Thai curry pastes. You can also use it in marinades, such as the marinade for this Vietnamese lemongrass chicken and Thai BBQ chicken.
For marinades, you can blitz it in a food processor and that's good enough, but for curry pastes, you want it to be finer than that so a mortar and pestle or an immersion blender is better for that.
And just for fun, you can also make lemongrass infused alcohol simply by adding some lemongrass into a bottle of vodka, let it infuse for a week or so, then use it in any cocktail!
Storage
Wrapped in plastic wrap or bag, lemongrass lasts a while in the fridge, but if I don't have any immediate plans for it, I always freeze it for later use. But do not freeze whole stalks or it'll be hard to cut later!
I cut them into 2-inch chunks for freezing, which makes it easy for me to take out just what I need. I also freeze the top separately (the less flavourful part) and I put them into stock or anywhere where I only want a very subtle amount of lemongrass flavor.
Freeze the chunks of lemongrass in an airtight container or freezer bags, and there's nothing else you need to do. It's very simple! They last at least 6 months in the freezer, but to make them last even longer, wrap them in foil first before you put it in a freezer bag. Foil is impermeable to air, and it's the air which causes freezer burn. I find that the foil layer really prolongs the life of herbs, in general, in the freezer.
Substitutes
Fresh lemongrass is quite widely available these days, but if you cannot find it, look for frozen as your first choice for a substitute. Frozen lemongrass most commonly comes pre-chopped into small bits (processed in a food processor). Keep in mind that pre-chopped frozen lemongrass is made from the whole stalks of lemongrass, not just the bottom flavourful half, so I would use more of it.
A dried version of lemongrass also exists, and the one that comes in large pieces works well in soups. However, I recommend adding more than the recipe calls for and giving it a bit more time to infuse.
Ground lemongrass powder is available but in my experience the flavour is not great, and it's generally not useful as a substitute for fresh.
I've also seen lemongrass paste which can work in marinades, curry pastes, and anything where you want the lemongrass to be fully incorporated.
Can you use lemon zest instead of lemongrass?
Some people may think that lemon zest might work, and it's close-ish, but I find lemon has a much sweeter aroma compared to lemongrass that you will end up with a very drastically different result. So, I tend to just not go that route. If you smell them side by side, you'll know what I mean!
Growing your own lemongrass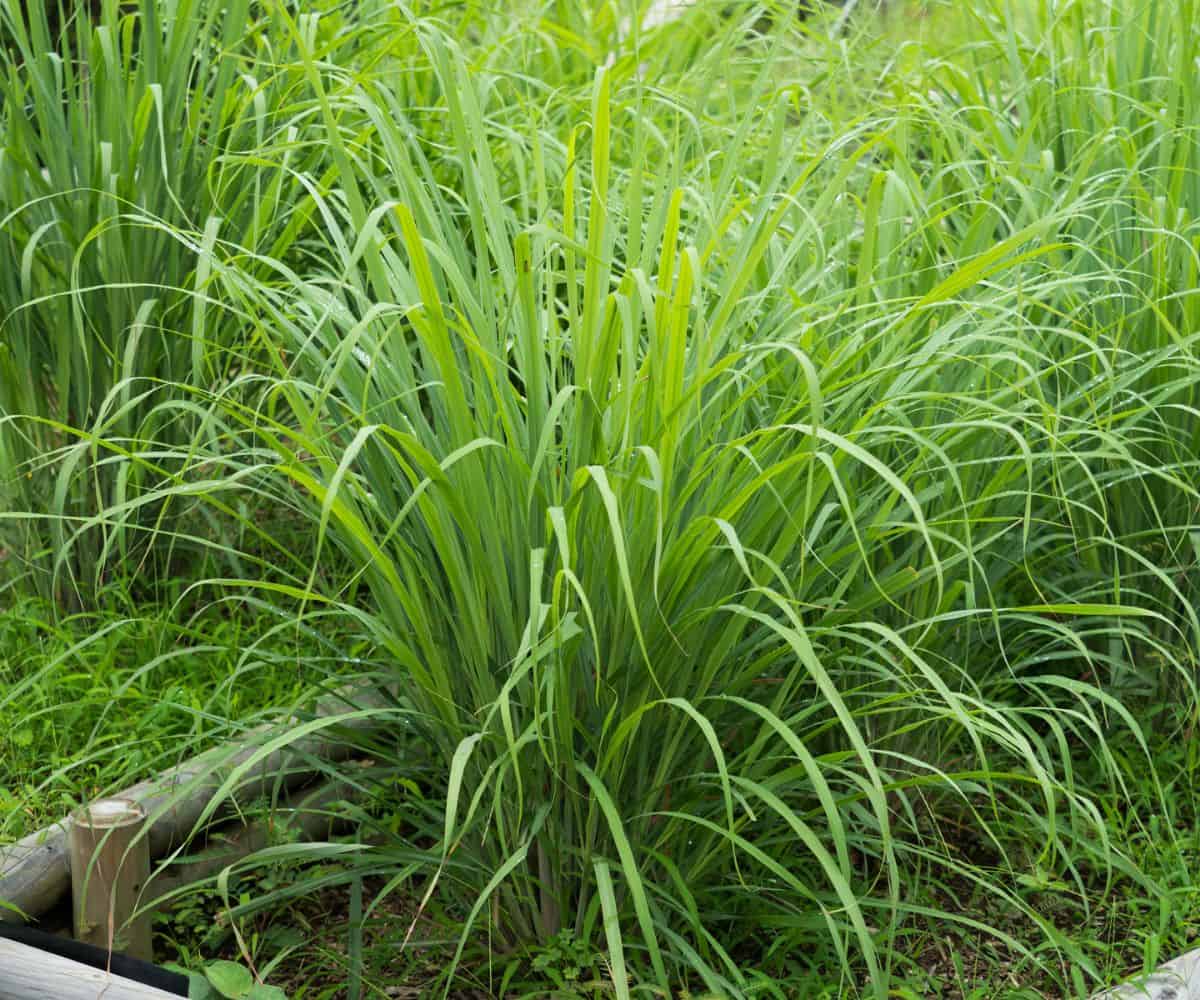 If you live in the right climate, you might want to try growing your own! I'm no expert, but I often get questions about growing Thai herbs, so I want to address it here. You can start with fresh lemongrass stalks from the store, root them in water and then plant them in the ground. Here's a post form Garden Betty with more details.
A word of caution: the blades of lemongrass leaves can be sharp, so once those leaves grow, be careful handling them!
Lemongrass Recipes for Beginners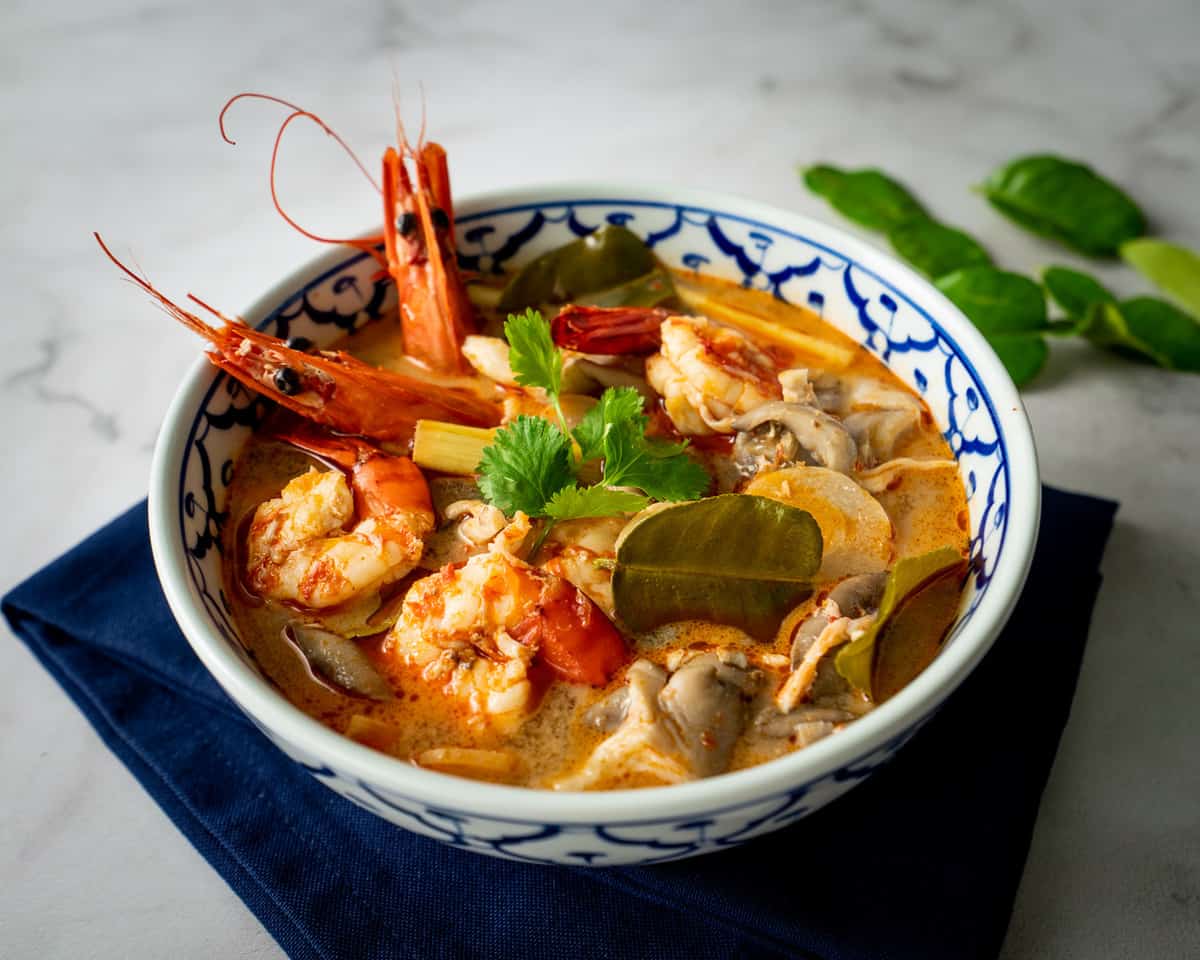 If you want to start cooking with lemongrass, here are some dishes that use it as one of the primary ingredients so you can really taste it:
Tom yum goong - You can't talk about lemongrass in Thai cooking without mentioning this iconic soup. The lemongrass aroma is prominent, and the tartness from lime juice highlights the citrus flavor. You'll also need some makrut lime leaves (aka kaffir lime leaves) and galangal to complete the "tom yum trinity" of herbs.
Tom kha gai - A milder, creamier sister of tom yum goong, tom kha gai uses all the same herbs but gets its creaminess from coconut milk. It's a guaranteed crowd pleaser!
Vietnamese lemongrass chicken - Not part of traditional Vietnamese cuisine, but this is a staple in Vietnamese restaurants in North America. This is a simple, flavourful marinated chicken that you can grill or bake and have it for the week!